---
---
Enable Living showcases new products and ideas designed to enable you greater independence, confidence and accessibility so you can enjoy the things you like to do and achieve your life goals.
IIf you are eligible for the National Disability Insurance Scheme, or funding through another Government programme, talk with your planner about eligibility of specific products. Our products are available through a dedicated national network of NDIS providers and retailers specialising in mobility, homecare and aids for daily living as well as prescribed by Saebo trained therapists.
Enable Living is powered by Performance Health ANZ, the Australian subsidiary of Performance Health, one of the world's leading rehabilitation manufacturers and exclusive distributor of Saebo's therapy and functional living products. Our products meet international standards, are tested to Australian Standards where applicable and are listed with the Therapeutic Goods Administration (TGA).

CLIENT:
Enable Living
OUR-ROLE:
UX design
Brand Identity
Art direction
Web development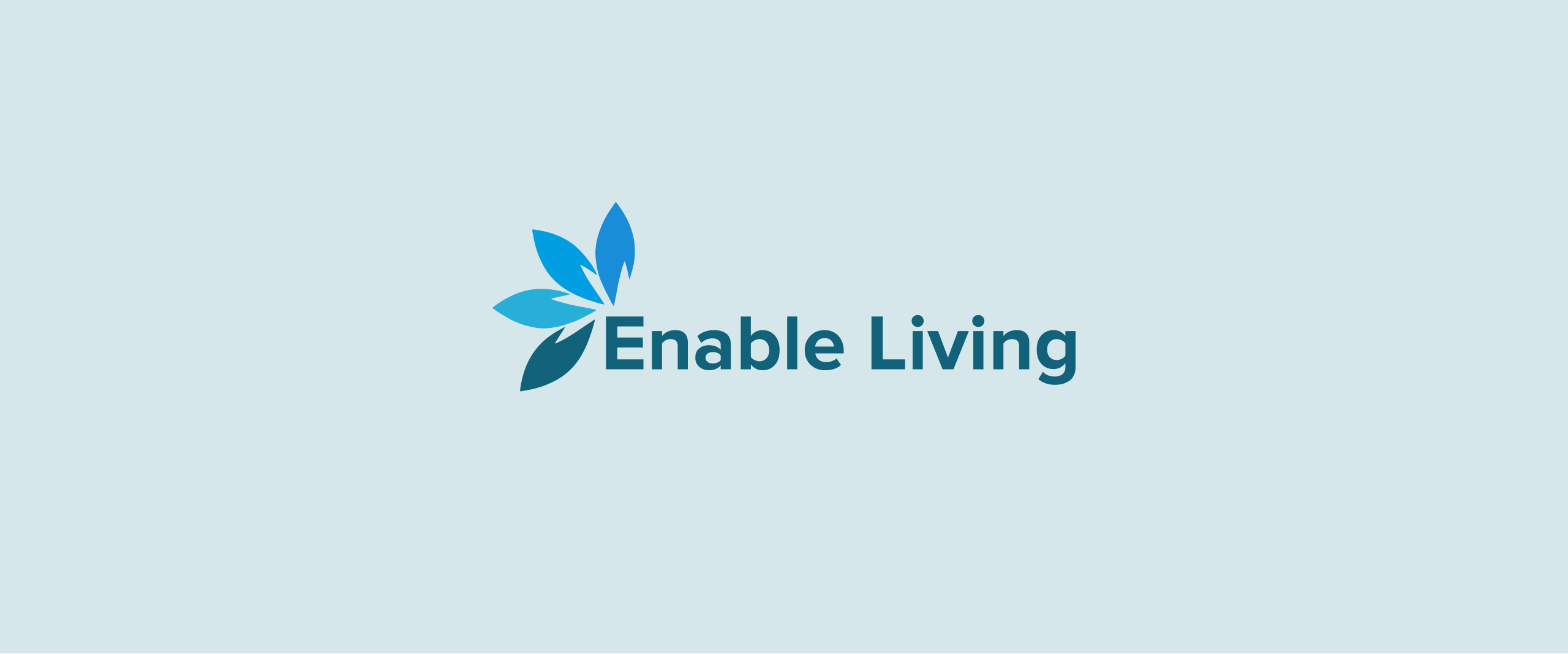 ---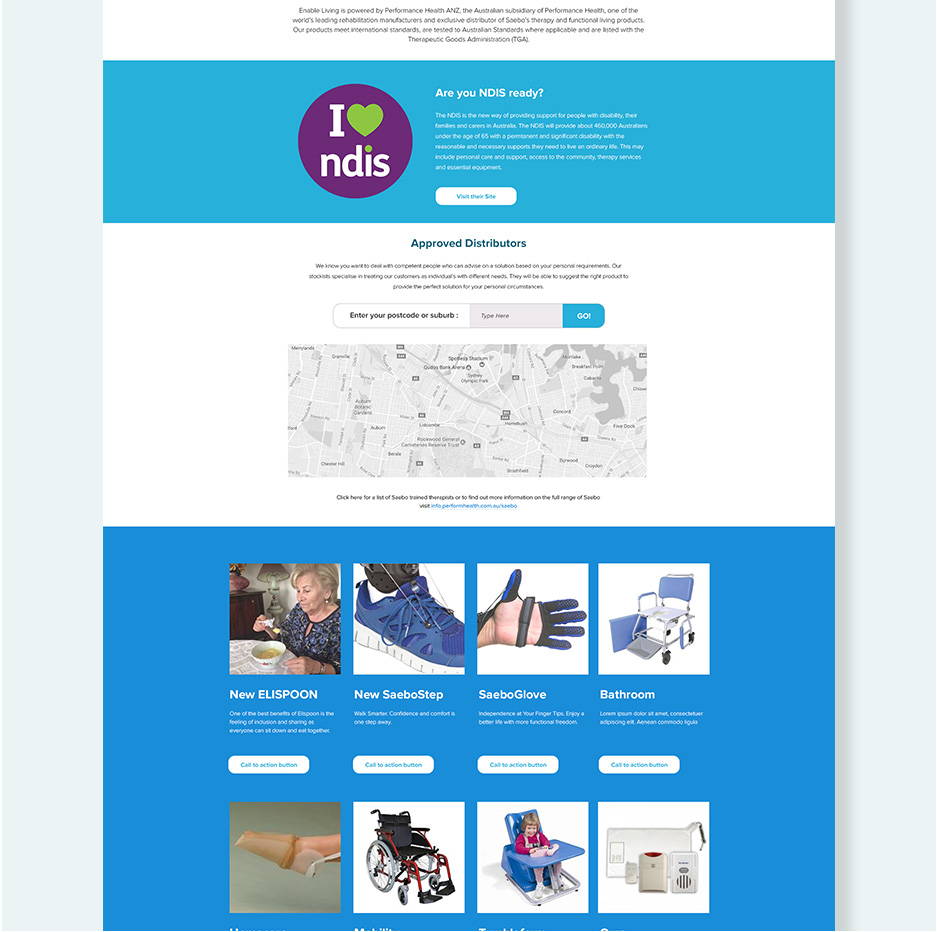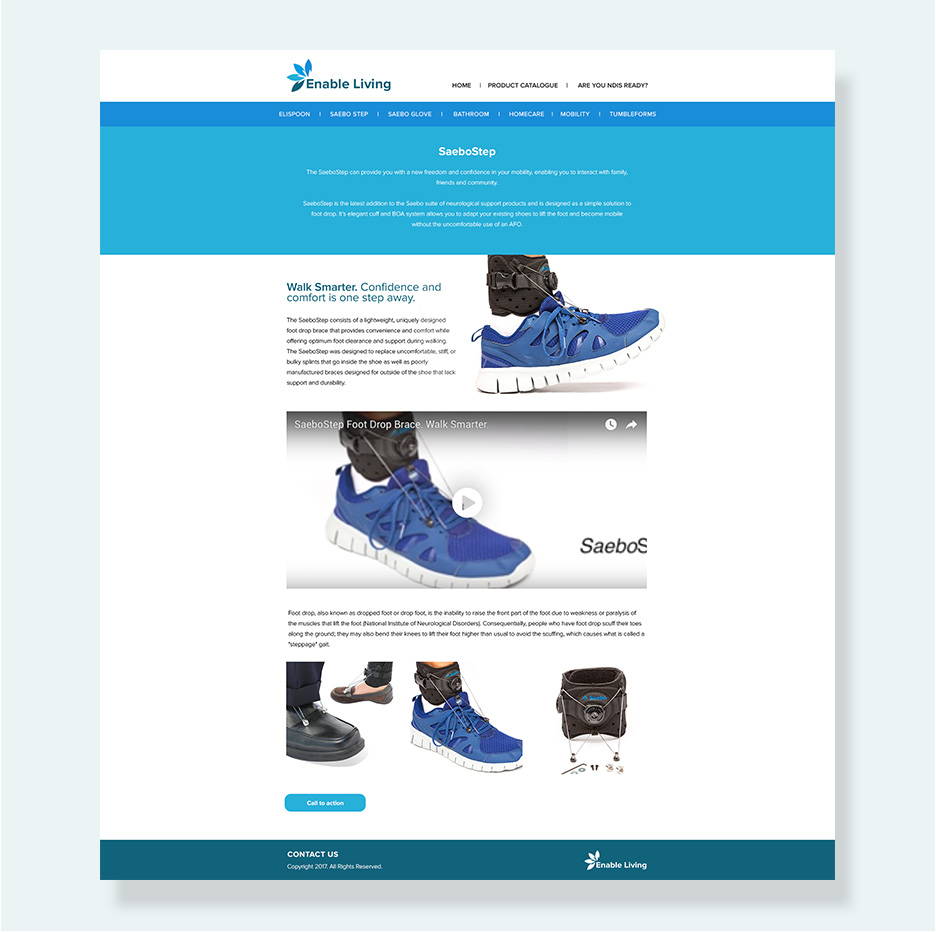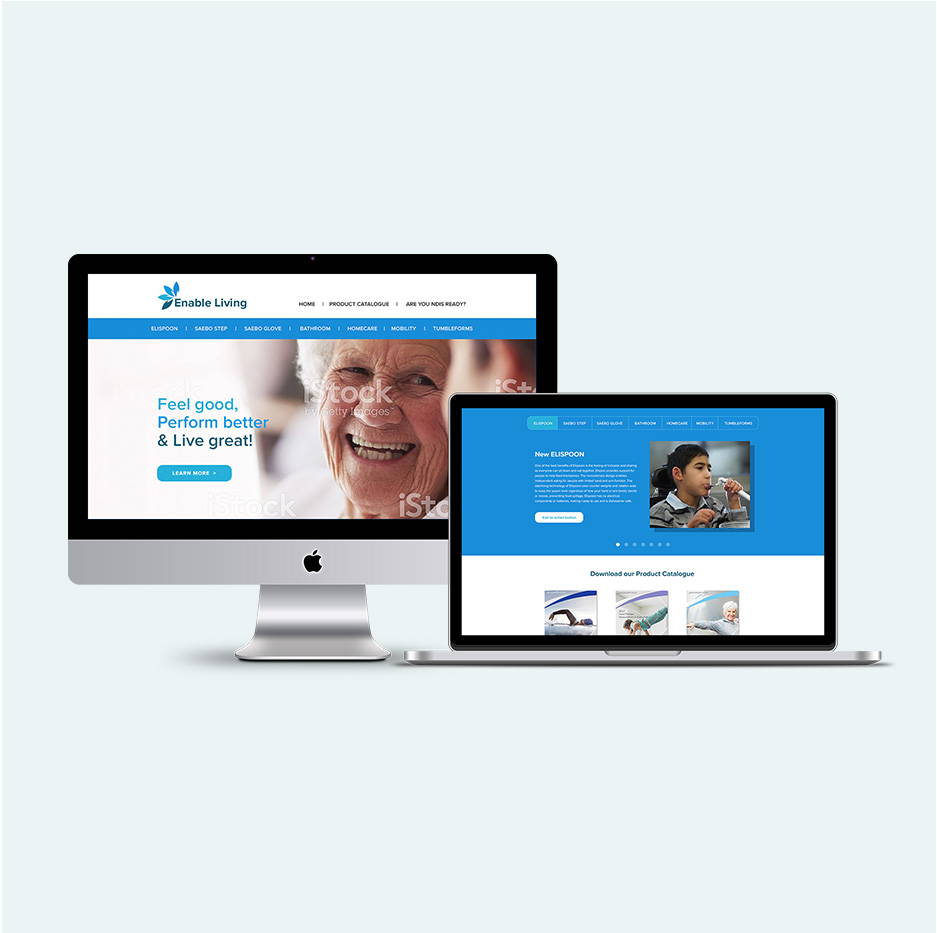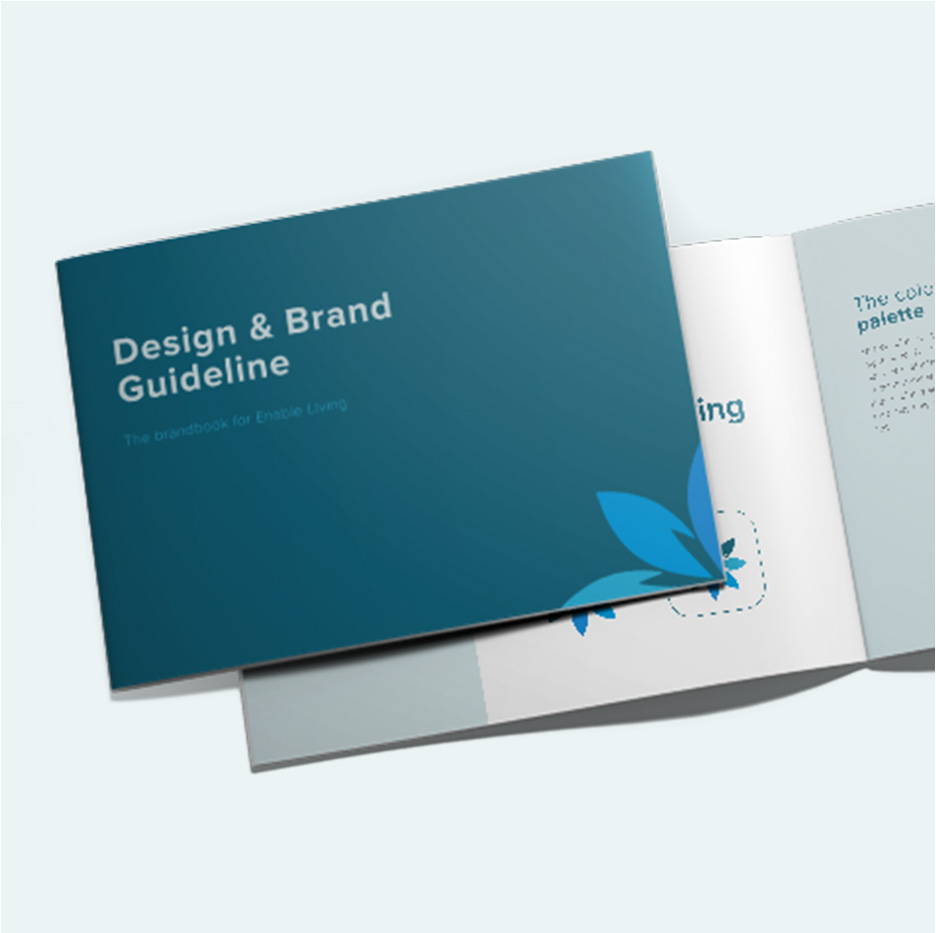 ---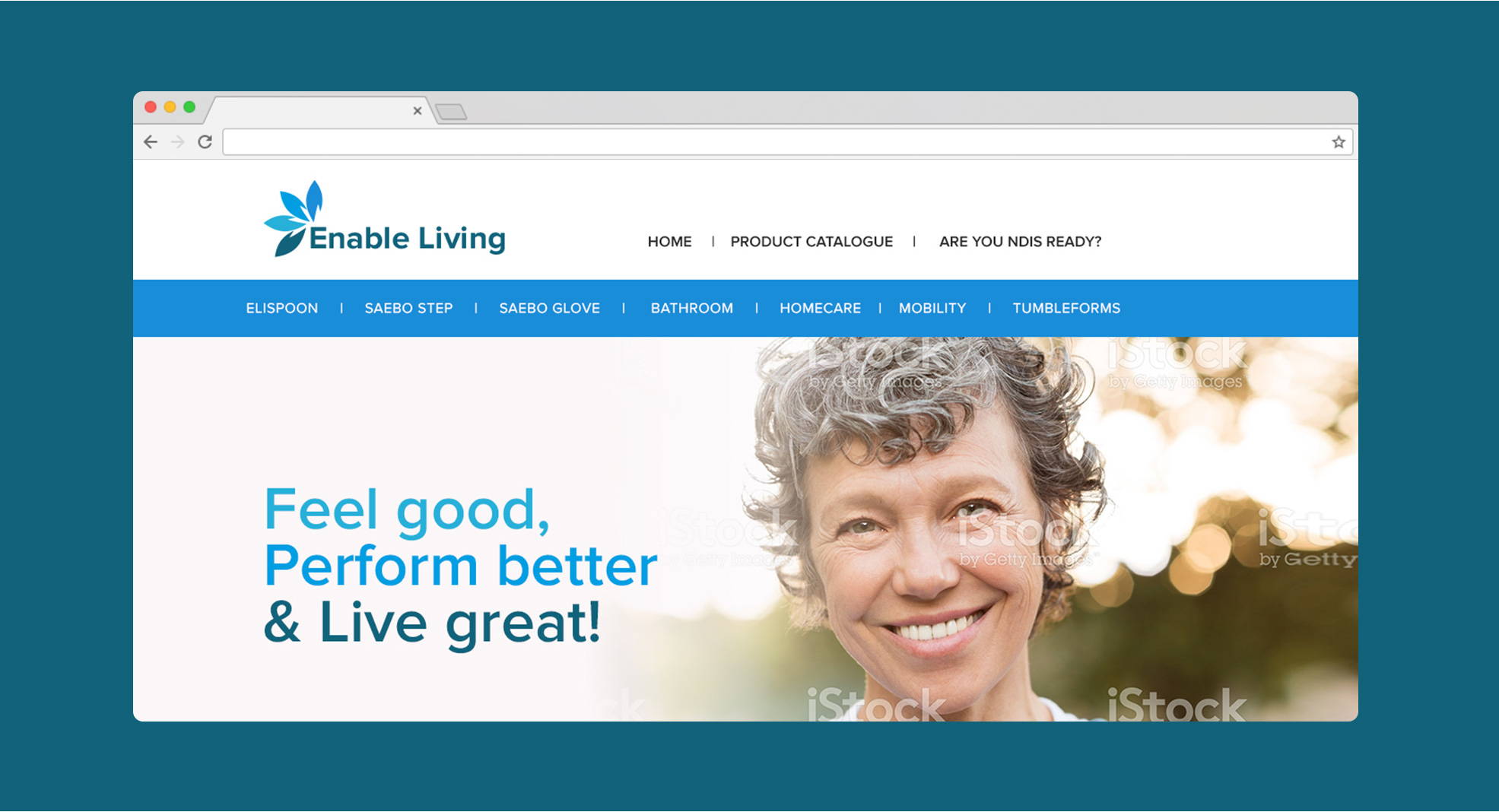 ---